LUBBOCK, TX — Back here in the United States, colleges have been struggling with a critical decision: with rates of COVID-19 showing a potential slowing, is it safe to plan for "business as usual" in the Fall 2020?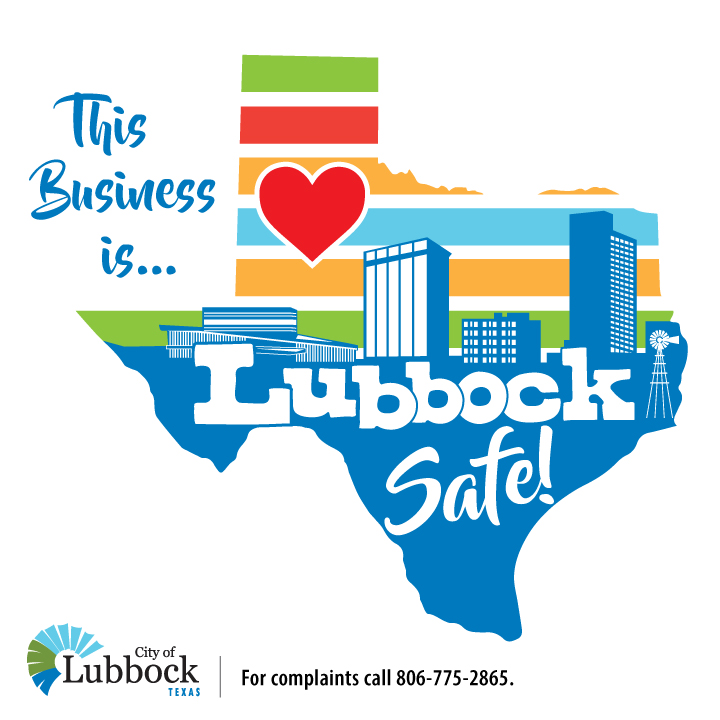 Already, Texas is among a few stations gaining international attention — for better or worse — for slowing opening business and other places. Here in Lubbock, the "Lubbock Safe!" . That said, the day before our phased reopening, there was a slight uptick in COVID-19 cases, although health officials have been able to trace each one back to its original source.
That might seem like a very long time away (about four months, for most US institutions), but decisions have to be made soon for myriad reasons: safety and security, budgeting and marketing, and research and teaching missions all require months of planning. Likewise, students looking for colleges and universities are wanting to know what their Fall experience might look like and many — especially adjunct and non-tenured faculty — are deeply concerned about their job security. Put simply, most college have never had to wonder if their Fall semesters were going to start, and it's a bit of a new territory for us all.
As we move into May, schools are starting to make their decisions — including my own Texas Tech University.
It's personal connections that distinguish the @TexasTech educational experience. I'm announcing that we intend to safely resume in-person teaching, learning, and residential life for fall 2020 using a phased return approach that ensures the safety of our #TexasTech community. pic.twitter.com/iKCmHPT1mJ

— Lawrence Schovanec (@TexasTechPres) April 29, 2020
TTU President Lawrence Schovanec's letter (see above) was sent to faculty a few days ago, and he recently explained the university's decision to CNN's Wolf Blitzer. Folks are concerned of course — can we really be so sure that a university can be kept safe in August, when some experts predict a Fall surge in COVID-19 diagnoses, and others suggest that COVID-19 spreads could last for two more years?
Having taught at a university that remained open during COVID-19 provides some potential models for what Tech is planning. As I've mentioned previously, NCCU in Taiwan had a very similar phasing for campus — their situation was a bit different, as they're slowing phasing the campus into closure rather than slowing re-opening a closed campus. Indeed, I'm back in Lubbock partly because campus closures and other policies were starting to affect our ability to do some research.
Tech is still working through details, but a few comparisons to the phased system at NCCU — noting that I'm giving some very loose translations of campus policies written in Chinese, so forgive the broad nature of the list below:
Symptom scanning. Although we do generally understand that COVID-19 can be spread asymptomatically, anyone visiting campus was asked to pass through a thermal scanner, and to self-report any signs of illness. Scanners were set up at campus checkpoints, but also in front of campus buildings.
Contract tracing. Students were asked to check in frequently using QR codes for class attendance and other campus events. Any travel off-campus — for example, short vacations — was reported, especially if that travel might have involved potential COVID-19 zones.
Personal protective equipment. Wearing face masks and using hand sanitizers were compulsory to enter nearly any building or any enclosed space. Fortunately, PPE is readily available in Taiwan — in fat, the Taiwanese have been donating millions of face masks and other equipment to nations around the world, including the US and Canada.
Self-management. For anyone feeling ill — students, faculty, or staff — they were asked to avoid campus entirely and coordinate so that they could work remotely. The standard self-management period is 14 days (as I experienced early on in my trip).
Smaller classes. Early on in the pandemic, courses with enrollments larger than 150 were cancelled or moved online; this was tightened to a 40-student cap and then again to a 20-student cap. Many courses shifted to a hybrid model to discourage students from gathering more than necessary, but to still allow them access to campus resources (including faculty).
Quiet campus. Many of the non-academic activities of a college campus — guest lectures, athletic events, student gatherings, recreational facilities — were either severely restricted in attendance or closed altogether. The campus certainly felt quiet as the semester went on, with a more basic focus on academics. Admittedly, it felt … odd. I was looking forward to college basketball season in Taiwan but sadly, this fell to the wayside.
Those were a few of the official actions, and they seem to have worked well. Recognizing that the COVID-19 situation in Taiwan is vastly different from here in Lubbock specifically and the US broadly, there haven't (to my knowledge) been any cases of COVID-19 transmitted on campus.
In all of this, perhaps the most important tool in the fight against COVID-19 is an unofficial policy: community. Speaking to so many of my NCCU colleagues and folks in the neighborhood before I left, there is a clear and honest recognition that this pandemic is not "their" responsibility but instead, "our" responsibility. A bit of prevention now avoids reactive panic later.
As for Texas Tech? I'm feeling good about the Fall. At the end of the day, it is likely far easier to close an open campus than it is to open a closed campus.
I saw students at NCCU — and still seem them, albeit online — so badly seeking a return to normalcy and for many of them? Class was that space. We punch down at our kids a lot for not being as studious as we think they should be, but one thing's for sure: they've worked through more this semester than most any of us could ever imagine.

So for now? Let's stay at home today so we can open tomorrow. =)